Human rights activist, Guatemala
Rosalina Tuyuc
Velásquez
Rosalina Tuyuc Velásquez, 63, wakes up and gets to work every day, to find the truth, to demand justice, and to empower widows of the conflict. Photo: UN Women/Ryan Brown
I am Generation
Equality
because
"[The] last time I saw my husband was 23 May 1984," says Rosalina. Just two years before that, her father had also disappeared.
The 36-year-long armed conflict between the military and guerilla groups in Guatemala killed at least 200,000 people, mostly indigenous. Many of the dead have not been identified yet, and the majority of the disappeared have not been found. Thousands of families in Guatemala have not found closure, like Rosalina and the women she supports.
"I still keep hoping to find their bodies. Every time we have a new exhumation, the hope rises. When the exhumation finishes, the hope falls."
But her search is not only for her family, she says. It's also a search for peace and dignity for thousands of indigenous women who were raped, and who lost their fathers, husbands, sons and brothers: "Perhaps we didn't know what human rights were, but we knew what it meant to live free. When the conflict came, all that freedom, peace, security went away."
"We will continue to look for our dead and we will continue demanding the truth."
"I have witnessed the strength of women to face and transcend fear."
"From the pain, I found strength: I looked death in the face and realized I wasn't afraid anymore," says Rosalina. "I had felt so alone, but then I looked around me and saw all the other women who were also grieving and searching for their loved ones. In 1988, I helped found the National Association of Guatemalan Widows (CONAVIGUA) to seek justice and peaceful resistance to the violence."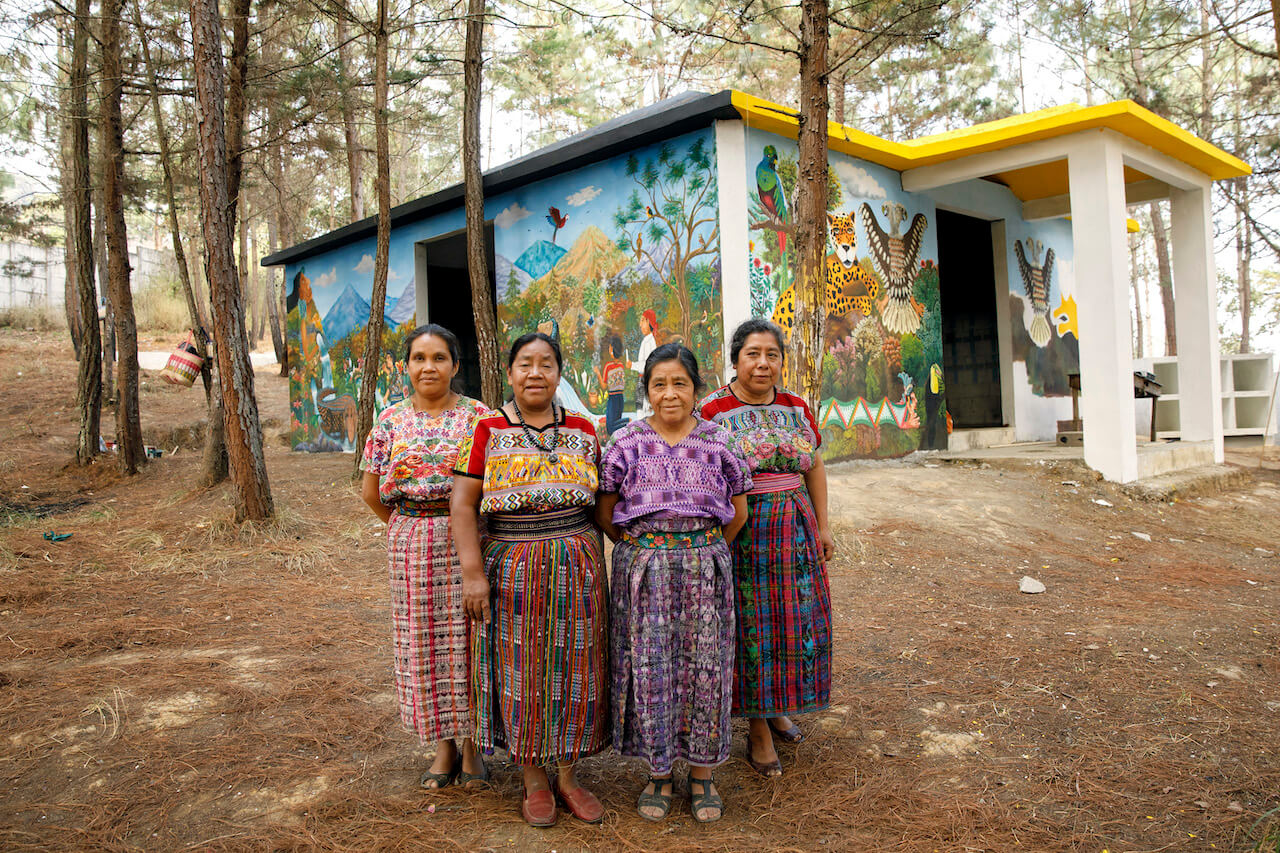 "More than 30 years later, the path to justice is still roadblocked by impunity and corruption. Despite the thousands of deaths, only a few cases have ever reached the courts," she says.
"What happened was a genocide, yet we have repeatedly been told that the justice process relies on us accepting amnesty for those who inflicted death on our families. The word forgiveness is still very far from our reality."
Rosalina lives in the municipality of San Juan Comalapa, about 80 kilometers from the capital, Guatemala City. An estimated 4,000 – 5,000 people from this area were forcibly disappeared during the conflict. Rosalina has been instrumental behind setting up a memorial for victims of the conflict in Comalapa, called the "Center for the Historical Memory of Women".
"I have witnessed the strength of women to face and transcend fear, to speak out and to seek justice. While all around us the world may be full of violence and uncertainty, the voices and the hearts of women are weapons for breaking impunity."
Photo credits (header image):
Rosalina Tuyuc Velásquez, 63, wakes up and gets to work every day, to find the truth, to demand justice, and to empower widows of the conflict. Photo: UN Women/Ryan Brown
Three actions you
can take to be
part of Generation
Equality and
support survivors:
01
Join survivors of violence and conflict in advocating for justice
02
Donate to local women's organizations supporting conflict survivors
03
Join the conversation using #GenerationEquality